St. Nicholas Prayer Garden
October 14 - Completion of St. Jude.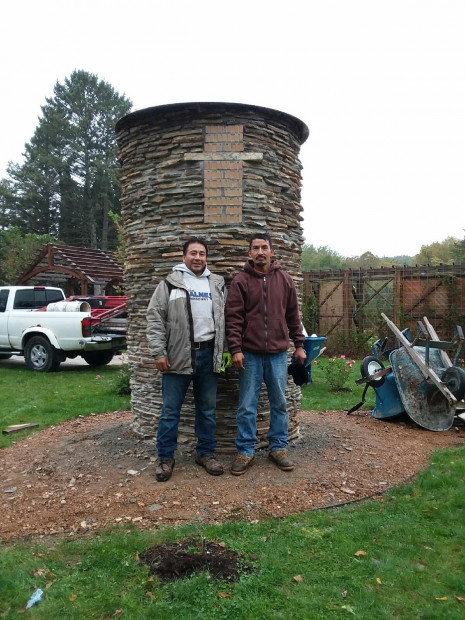 June 6 2018 This past week we started the installation of the fence material on the hedge wall so that the plants have something to grow on. Thanks to the volunteers who came to help with this! We also appreciate the others who have offered to help in the coming days and weeks. We can always use a hand so please stop by and do whatever you can. We would love to have volunteers in the welcome center most days, and we always have weeds to pull. Continue to invite your family and friends to come and check it out and consider making a tax-deductible donation to The Friends of St Nicholas. Stations and bricks are also still available for sponsorship.
---
Mass Schedule
English
Thu

7:00am

Fri

6:00pm

Sat

4:00pm

,

7:00pm

Sun

9:15am

Mon
No Mass
Tue

7:00am

Wed
No Mass
Spanish
All Services