St. Nicholas Catholic Church, Carver, MN
Announcements
The Prayer Garden is Open All Year Round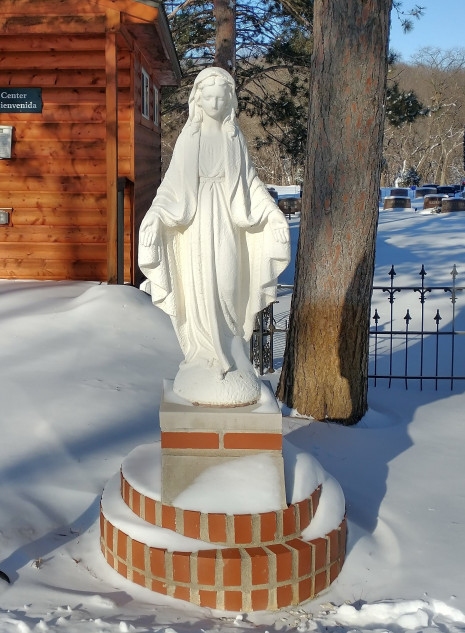 ---
A message from Trustees of St Nicholas
I want to take this time to let parishioners of Saint Nicholas know I am thankful the Archdiocese has decided to keep the Saint Nicholas Catholic Church to continue to serve and be part of the Carver community. St Nicholas has been part of this community for the past 154 years and as we advance, the current parishioners have the opportunity to be part of the churches growth as the city of Carver continues to grow. I have been fortunate to attend Sunday mass since St Nicholas several celebrated its return to mass on September 12th. Since then, we have noted the attendance is increasing as new families move into Carver and the existing parishioners return to St Nicholas. St Nicholas has the opportunity to grow and will grow to meet the needs of the Catholic community and Carver and its surrounding area. Currently, St Nicholas isn't too large, so one can get involved in many church ministries like Eucharistic, lectors, ushers, musicians, and sacristans. One can feel they belong and get to know their fellow parishioners by getting involved in church activities and coming to Sunday Masses. Then there is the prayer garden where one can go and spend time in meditation getting to know Jesus. Therefore, let us look forward to sharing what is essential to us and St Nicholas by making a difference in our faith and community. I wish everyone a Merry Christmas and a Happy New Year!
John Turek, Trustee of St Nicholas
And Dan Svoboda, Trustee of St. Nicholas wishes the parish a Merry Christmas and Happy New Year!
---
New 2021 Prayer Garden Video is here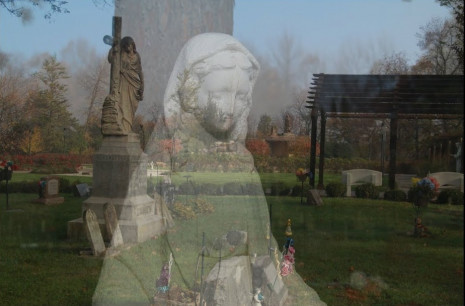 ---
Regularly Scheduled Masses Resume
Beginning Sunday September 12th, a 10 AM Sunday mass will be held at St Nicholas. In addition, a weekday mass on Fridays at 6 PM will also be celebrated. The full announcement can be found in the August 29 bulletin or at this link.
---
Weekly Bulletin Emailed to You:
You can have the weekly bulletin automatically emailed to you. Follow this link to sign up and the bulletin will arrive to each each Thursday night.
---
Everyone is welcome to enjoy the serenity and peacefulness of our prayer garden. We welcome all volunteers of any interest or skill level as we have many opportunities.
---
Please continue to bring us your aluminum cans and drop them in the receptacle in the parking lot. Please do not place bags or boxes inside the collection unit, the recycling company has notified us they will no longer accept our cans if there are any bags or boxes inside the container.
---
Posted on: August 26, 2020