`St. Nicholas Catholic Church, Carver, MN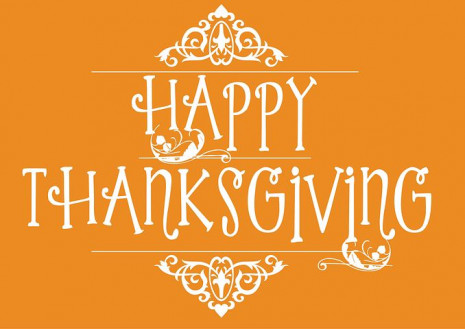 Announcements
Chaska Knights of Columbus Pancake/French Toast Breakfast! All are invited to the breakfast on Sunday, November 18th from 8 am - noon at the GA Gym. There will also be a bake sale by the Daughters of Isabella.

Thanksgiving Food Basket Packing & Delivery! Volunteers are still needed on Saturday, November 17th to help Love INC and West Union Lutheran Church deliver Thanksgiving Baskets to local clients in the Eastern Carver County area. Details

Archbishop Hebda Visit and 150th Anniversary Weekend - Mark your calendar and plan to join us as we celebrate our 150th Anniversary the weekend of December 1-2. Archbishop Hebda will be here for the 4 PM Mass. We will have a reception in the Parish Center from 5-7 PM. Sunday we will have our Pancake Breakfast from 8 AM to noon.

Faithful Beginnings Please consider Faithful Beginnings at Guardian Angels for preschool for your children. They welcome children age 33 months to 5 years. They will learn through the Creative Curriculum in a faith-based learning environment. Prices are extremely competitive! Please call 952-227-4010 to set up a tour with Lisa Staudohar.

Christmas Food Pack - St. Nicholas will again be one of three sites for the Christmas Food Pack event. We need volunteers to assemble and distribute Christmas food packages on Saturday, December 15th. This is a family-friendly event and is a great opportunity to share the joy of Christmas with families who may not otherwise enjoy the holiday season. In addition to volunteering, please consider making a financial gift to Love INC in support of the Christmas Food Packs. This year, Love INC will distribute 100 Christmas food baskets at a cost of more than $5,000 total. Each basket costs roughly $50 but provides relief and hope that goes far beyond its monetary value. See the Love INC website to donate or register here.

Saturday Rosary! Join us every Saturday at 6:15 PM as we pray the Rosary. All are welcome and invited to join us! We will be praying in the church over the winter months.

Sunday Choir! If you are interested in joining the Choir for the 9:15 AM English Mass on Sundays, please contact our Organist, Mary, or Jodee in the parish office.

Work continues on the Prayer Garden. You can still purchase a brick or sponsor a station.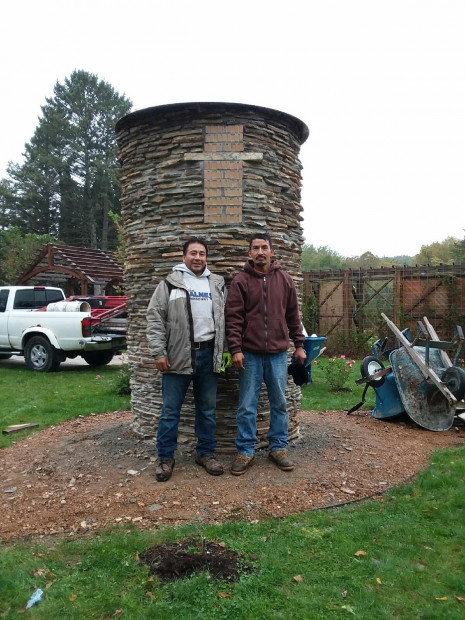 2018-2019 Faith Formation - Our classes for 2018-2019 have begun. Visit the Faith Formation page for more information.

Please continue to bring us your aluminum cans and drop them in the receptacle in the parking lot. Be sure to check out the new stairs which make it easier for you to make your donation.
---
Happy Thanksgiving!
November 17, 2018
Happy Thanksgiving! This Thursday, our nation celebrates Thanksgiving Day. This national feast day began with the uniquely American experience of the first settlers receiving great help from the Native American peoples in their first year in the new world.
The early colonists literally faced a life or death situation. Winters were harsh, the weather unpredictable, and they had to adjust to raising new crops in unfamiliar conditions. Most early colonies completely failed, leaving behind only the graves of the brave souls who tried and the total destruction of their colonies. The hope for a new life, which inspired them to sail across the ocean, turned out to be only a dream that was crushed by the harsh reality of what they faced.
One colony that did survive the desperate conditions did so with the help of the Native American people. After the first year, the colonists couldn't help but feel a deep sense of gratitude to God and to their Native American friends. They collaboratively chose to celebrate the successful harvest with a feast. The tradition of Thanksgiving Day was begun.
In our modern era, we have so much, yet it can be difficult to feel a deep sense of gratitude because we take so much for granted. It may not be life or death as it was for the early colonists, but, for those of us who have had a big crisis or some other tragedy, it may be easier to summon up deep gratitude. It is so often our losses that help us to be able to appreciate what we have. The tragic fires in California in the past few weeks have taken scores of lives and thousands of homes, yet it has been impressive to see the survivors now express great gratitude for what little they have.
Whether we have lost greatly or not, each of us is incredibly blessed to be alive, to share the gift of faith, our great nation, and all that God has given to us. Please come and join us on Thanksgiving Day morning at 9 AM at Guardian Angels as we offer Mass and thank God for his gifts to us. Please bring something for the Food Shelf to offer for our neighbors in need. The parish office will be closed on Friday, November 23 and there will be no 6 PM Mass this Friday. I will offer Mass at 9 AM at Auburn Manor on Friday, November 23. May God make our hearts grateful to Him and to one another for all of our blessings.
Happy Thanksgiving!
Fr. Deziel