St. Nicholas Catholic Church, Carver, MN
Announcements
7/11 Dedication of Our Lady of Guadalupe Statue in the Prayer Garden. More pictures here.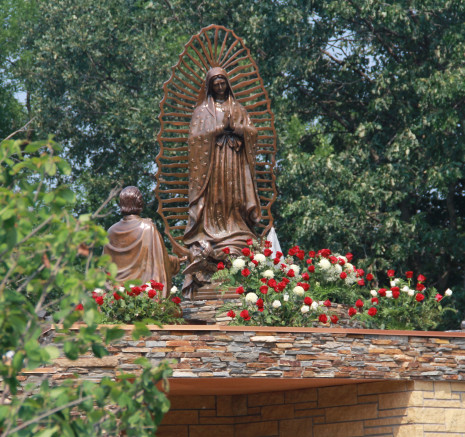 ---
Father VanderLoop Announcement
Effective July 1st, Father Tony VanderLoop will become pastor of St. Nicholas. Find the full announcement from Deacon Jim here.
This and past announcements can be found on the Future of St Nicholas page.
6/30 Update
Father Anthony G. VanderLoop, known as Father Tony, is pleased to have been named the pastor of St. Nicholas Church in Carver. The assignment begins officially July 1, but Father Tony had made previous plans to be on vacation July 5 - July 20. He will join the Archbishop in meeting with the St. Nicholas parishioners sometime shortly after his return where the Archbishop will respond to the report that was sent to him from the parishioners and Deacon Jim Bauhs last December. There will be no Masses said during the time that Father Tony is away. Please continue to feel welcome to come to Masses at Guardian Angels in the meantime.
---
The Prayer Garden in full bloom - June 6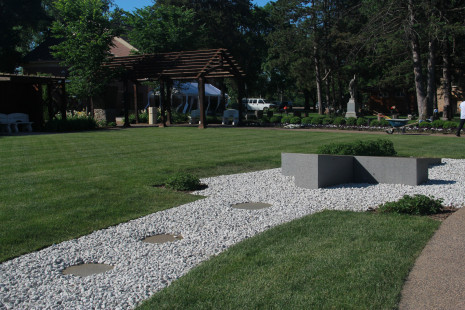 ---
Weekly Bulletin Emailed to You:
You can have the weekly bulletin automatically emailed to you. Follow this link to sign up and the bulletin will arrive to each each Thursday night.
---
Everyone is welcome to enjoy the serenity and peacefulness of our prayer garden. We welcome all volunteers of any interest or skill level as we have many opportunities.
---
Please continue to bring us your aluminum cans and drop them in the receptacle in the parking lot. Please do not place bags or boxes inside the collection unit, the recycling company has notified us they will no longer accept our cans if there are any bags or boxes inside the container.
---
Posted on: August 26, 2020