`St. Nicholas Catholic Church, Carver, MN
Announcements
Vamos! Pancake and sausage breakfast fundraiser for education is on October 21. Follow this link for more details. Scroll down to view scholarship recipient videos.

Work continues on the Prayer Garden.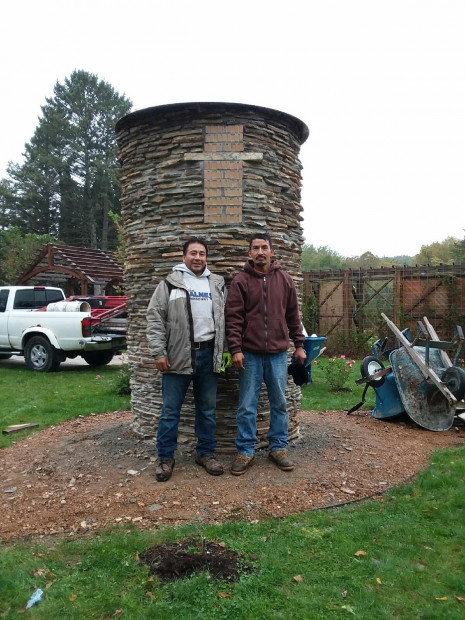 Rosary in the Prayer Garden! Join us every Saturday at 6:15 pm in the prayer garden as we pray the Rosary. All are welcome and invited to join us!

Thanks to all that made our 2018 Fall Festival possible! See the 9/16 bulletin for Fall Festival wrap up information.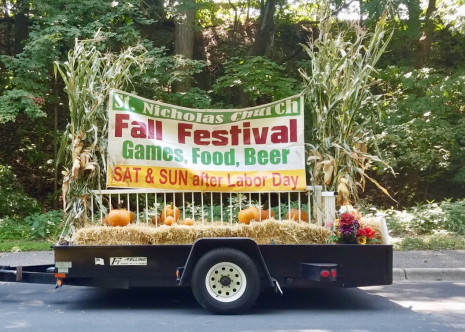 2018-2019 Faith Formation - Our classes for 2018-2019 have begun. Visit the Faith Formation page for more information.

Sunday Choir! If you are interested in joining the Choir for the 9:15 AM English Mass on Sundays, please contact our Organist, Mary, or Jodee in the parish office.

The Friends of St. Nicholas are hard at work maintaining the prayer garden for the fall season. You can still purchase a brick or sponsor a station.

Please continue to bring us your aluminum cans and drop them in the receptacle in the parking lot. Be sure to check out the new stairs which make it easier for you to make your donation.
---
Vamos! Scholarship recipients
---
October is Mary Month
October 13, 2018
October is Mary Month The months of May and October are both considered months to put an extra focus upon the Blessed Mother in our prayer life. Growing up, my family would always make extra efforts to pray the rosary each evening during these months. I remember being outside in October, playing flashlight tag or football under the floodlights of our back yard, and my mother would call us in to pray the rosary. It was always hard to do because we were having so much fun, and truth be told, we didn't want to end our October night activities to pray. But we would, and my siblings and I are all better off spiritually for doing so. Please think about what you can do as a family to honor and pray to the Blessed Mother this month. She is the great protector of the Church and we desperately need her prayers during these challenging times for the Church and for our families. Any extra effort of devotion to the Blessed Mother always has great rewards.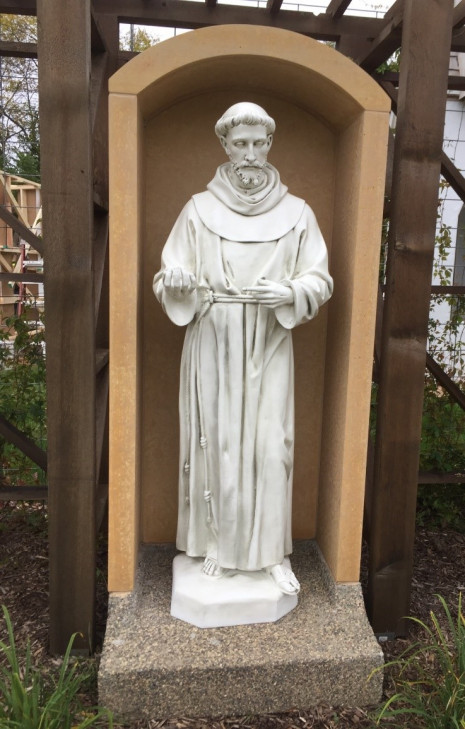 New St. Francis Statue! Perfectly timed for the Feast of St. Francis, we received our new St. Francis statue on Thursday, October 4th. I thank Sharon Hartung for donating this fine contribution to our prayer garden in memory of Fr. Tom Vos OFM, and her parents Austin and Betty Vos. The statue is in the Church now but will be placed in one of the individual stone niches as pictured soon. You can see there is also a lot of activity occurring in the garden as shrines are being worked on and completed before winter sets in. I thank all who have volunteered their time in the garden this past summer season. We truly are blessed and proud to have such a beautiful and living example of faith on our parish grounds. It takes great effort to maintain the garden and keep it looking so beautiful, and each of these efforts are acts of love for our Lord which serve to inspire faith in others.
RCIA classes beginning now! If you or someone you know is interested in becoming Catholic, please call the parish office now. We're just beginning the RCIA process (Rite of Christian Initiation of Adults) which culminates in receiving the Sacraments of Baptism, Confirmation, and First Eucharist at Easter. It is for adults who are not Catholic, or who are baptized Catholic and have not yet been confirmed nor received first Holy Communion. We have a great team of RCIA leaders, and there's no time like the present to respond to this invitation to grow in God's grace.
God Bless You All!
Fr. Deziel