St. Nicholas Catholic Church, Carver, MN
Announcements
St Nicholas Software Update - Progress is being made on the conversion of the census and accounting software. This last week, many records were updated with current phone and address information of our parishioners. Don't worry if you haven't had the chance to send in your form, there is still time. Please mail in the address form or drop it in the basket for Lynn to enter. Once this software update has finished, the regular giving and finance information will be brought back for the bulletin. The goal is the bulletin for Feb. 16 and 17.

New Office Hours:
Monday Closed
Tuesday 12:30 PM - 4:00 PM
Wednesday 9:00 AM - 12:00 PM
Thursday 12:30 PM - 4:00 PM
Friday 9:00 AM - 12:00 PM
Sunday 9:00 AM – 12:00 PM
If you need assistance outside of these hours please call (952) 448-2345 or (952) 227-4000
Save the Date for Love Inc 2019 Gala - Feb 16, 2019.

Save the Date for the GA Gala - Young at Heart Back to the 50s - Feb 23, 2019 at 6PM.

In your year end giving statement you received a letter to be included (and update your information) in the new database. You can turn this completed form in to the office, mail it or drop in the collection basket at mass.
Weekly bulletin emailed to you - You can have the weekly bulletin automatically emailed to you. Follow this link to sign up or use the signup button on the front page of the Guardian Angels website.
Faithful Beginnings: Please consider Faithful Beginnings at Guardian Angels for preschool for your children. They welcome children age 3 months to 5 years. They will learn through the Creative Curriculum in a faith-based learning environment. Prices are extremely competitive! Please call 952-227-4010 to set up a tour with Lisa Staudohar.​

Saturday Rosary: Join us every Saturday at 6:15 PM as we pray the Rosary. All are welcome and invited to join us! We will be praying in the church over the winter months.

Sunday Choir: If you're interested in joining the Choir for the 9:15 AM English Mass on Sundays, please contact our Organist, Mary or the parish office.

Work continues on the Prayer Garden. You can still purchase a brick or sponsor a station.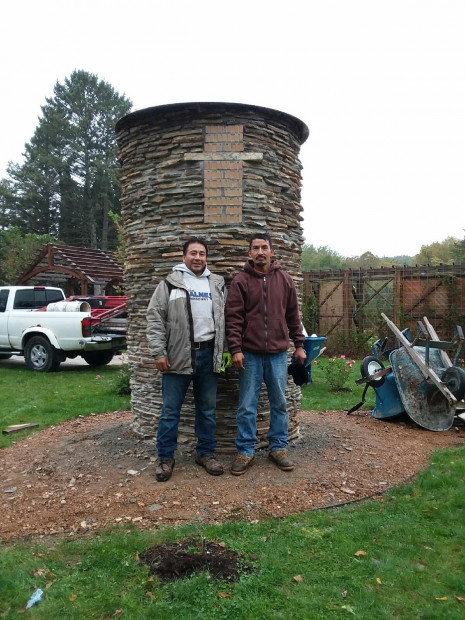 Please continue to bring us your aluminum cans and drop them in the receptacle in the parking lot. Be sure to check out the new stairs which make it easier for you to make your donation.
---
Weekly Bulletins Merged with GA
January 11, 2019
From the Pastor
Dear St. Nicholas and Guardian Angels Parishioners, Today we begin our combined bulletin for both parishes. This is a work in progress so I ask everyone from both parishes to be patient as we get into the groove of doing this. You will still be able to find information for each parish in the one bulletin. As I'm sure you all have heard, Jodee Korkowski, our long time administrator at St. Nicholas, left her position December 31. I thank Jodee for her many years of dedicated and amazing service to St. Nicholas. She has been a great blessing to the parish in her time as administrator. Goin forward, in the interim, Jean Rief and Lynn Arnal from Guardian Angels will be providing administrative, receptionist, and other duties for both parishes. Roxie Diaz, the GA school receptionist, who speaks both English and Spanish, will provide some receptionist duties at St. Nicholas. Office hours at both parishes have changed. Please see the section in this bulletin with the new office hours for both parishes. There will also be some other changes such as better integrating the phone systems between the two parishes so that calls from one parish can be easily transferred and forwarded to the other parish. Both parishes will have their same phone numbers. Another change is that the Archdiocesan Parish Accounting Services (PASC) will now provide the bookkeeping and accounting services for St. Nicholas (they already do this for Guardian Angels). I am sure that there will be other changes as well, but for now we will take things one step at a time. I want to stress that while both parishes will be more closely collaborating with such things as staffing, programming, ministries, and administration, we are not in the process of merging the parishes. Each parish will remain separate from one another with their own unique identity. Each parish will have their own trustees, legal structure, councils, finances, etc. I ask for your patience, and prayers, and good will as we go through this time of transition. I believe that there are both challenges and opportunities with these changes. With the Holy Spirit leading us, and each of us doing our part, I am confident that God will continue to make great things happen at both Guardian Angels and St. Nicholas.