`St. Nicholas Catholic Church, Carver, MN
Announcements
Vamos! Pancake and sausage breakfast fundraiser for education is on October 21. Follow this link for more details. Scroll down to view scholarship recipient videos.

Work continues on the Prayer Garden.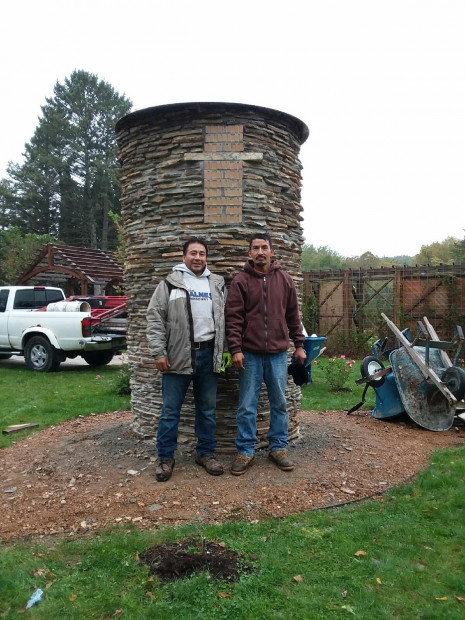 Rosary in the Prayer Garden! Join us every Saturday at 6:15 pm in the prayer garden as we pray the Rosary. All are welcome and invited to join us!

Thanks to all that made our 2018 Fall Festival possible! See the 9/16 bulletin for Fall Festival wrap up information.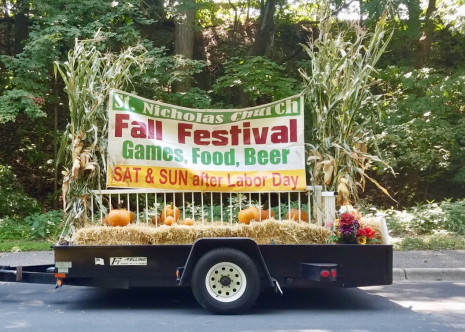 2018-2019 Faith Formation - Our classes for 2018-2019 have begun. Visit the Faith Formation page for more information.

Sunday Choir! If you are interested in joining the Choir for the 9:15 AM English Mass on Sundays, please contact our Organist, Mary, or Jodee in the parish office.

The Friends of St. Nicholas are hard at work maintaining the prayer garden for the fall season. You can still purchase a brick or sponsor a station.

Please continue to bring us your aluminum cans and drop them in the receptacle in the parking lot. Be sure to check out the new stairs which make it easier for you to make your donation.
---
Vamos! Scholarship recipients
---
Our visit with Lilian and Fr. Richard!
October 6, 2018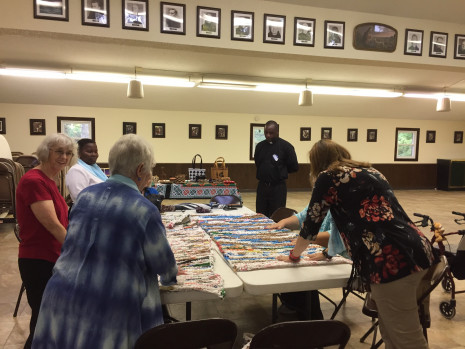 As part of our Archdiocesan partnership with the Diocese of Kitui, Kenya in East Africa, we welcomed Lilian, one of the ten delegates who recently arrived here in Minnesota. This past Wednesday, Lillian came to visit with us and tour the parish and prayer garden. Prior to coming to Carver, she visited some ladies in Shakopee and learned how to knit blankets for the homeless from plastic bags. It was very interesting to learn how they cut the bags, loop them together to form a ball and then knit the blankets which are donated to various organizations who share them with people in need. We were also fortunate to have Fr. Richard back for a surprise visit. You may recall that he was here with us back at the end of May. Thanks to everyone who helped make their visit so enjoyable!