St. Nicholas Catholic Church, Carver, MN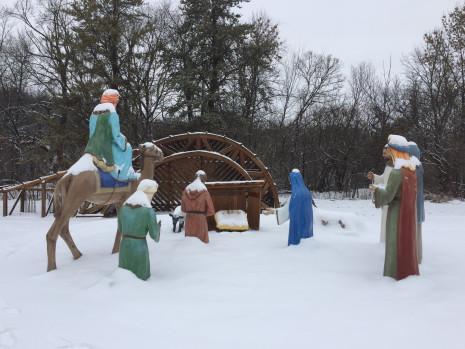 Announcements
Monday Closed
Tuesday 12:30 PM - 4:00 PM
Wednesday 9:00 AM - 12:00 PM
Thursday 12:30 PM - 4:00 PM
Friday 9:00 AM - 12:00 PM
Sunday 9:00 AM – 12:00 PM
If you need assistance outside of these hours please call (952) 448-2345 or (952) 227-4000
In your year end giving statement you received a letter to be included (and update your information) in the new database. You can turn this completed form in to the office, mail it or drop in the collection basket at mass.
Weekly bulletin emailed to you - You can have the weekly bulletin automatically emailed to you. Follow this link to sign up or use the signup button on the front page of the Guardian Angels website.

Save the Date for Love Inc 2019 Gala - Feb 16, 2019.

Save the Date for the GA Gala - Young at Heart Back to the 50s - Feb 23, 2019 at 6PM.

Thanks for making our 150th Anniversary Celebration a success!

Faithful Beginnings: Please consider Faithful Beginnings at Guardian Angels for preschool for your children. They welcome children age 3 months to 5 years. They will learn through the Creative Curriculum in a faith-based learning environment. Prices are extremely competitive! Please call 952-227-4010 to set up a tour with Lisa Staudohar.​

Saturday Rosary: Join us every Saturday at 6:15 PM as we pray the Rosary. All are welcome and invited to join us! We will be praying in the church over the winter months.

Sunday Choir: If you're interested in joining the Choir for the 9:15 AM English Mass on Sundays, please contact our Organist, Mary or the parish office.

Work continues on the Prayer Garden. You can still purchase a brick or sponsor a station.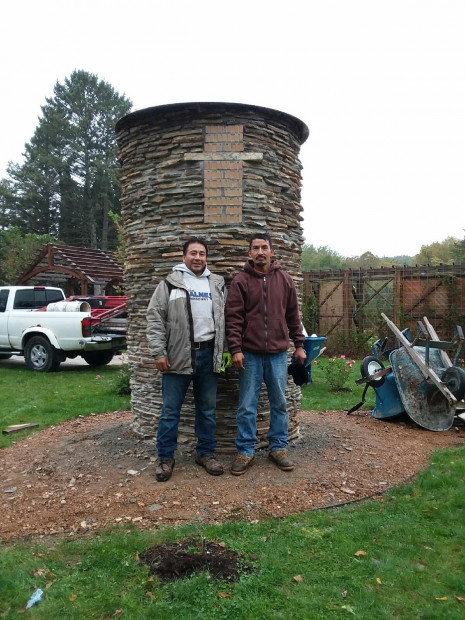 Please continue to bring us your aluminum cans and drop them in the receptacle in the parking lot. Be sure to check out the new stairs which make it easier for you to make your donation.
---
Jodee Korkowski concluding her role as Parish Business Administrator!
December 15, 2018
With heavy heart I want you to know that Jodee Korkowski, our long time Parish Business Administrator has discerned to leave her position as of the end of December. Jodee has done an absolutely amazing job for us for a little over 10 years now. She literally does "everything" around here, and she will be dearly missed by all of us. I have never known such a hard worker and generous soul. She has held our parish together through thick and thin, and has uplifted so many people who have come to the office in their time of need. I know that many of us rely upon her daily and weekly in our relationship with our St. Nicholas parish. I have as well, and I know that our long-time former pastor, Fr. Thomas Joseph, who hired her all those years ago, relied upon her greatly as well.
I know that we all feel a sense of loss, and we will for a long time to come. She literally is "irreplaceable", and yet we also know that no good thing lasts forever. We must all continue on, and with God's Grace and guidance, we will. Please see Jodee's article also in this bulletin for her message.
I want to thank Jodee for her heroic efforts to serve the parish, and to love and serve Christ by loving and serving all of our parishioners. We will have big shoes to try to fill for sure! On the last weekend of December (29th & 30th), we will have a reception after the Masses to recognize Jodee for her service. Please plan to come to thank her for all that she has done for us.
We will not immediately hire for this position. We will use this as a time to re-evaluate what our needs are, and how best to meet them in the long run. In the interim, Jean Rief and Lynn Arnal, who work at Guardian Angels will serve here as well. Jean will serve as a Receptionist/Pastoral Care server and Lynn will serve as Business Administrator/ Receptionist. They will begin in January, although you may see them in the office from time to time now as Jodee offers them some training. I expect this interim period to last until June or so, then we will have a better sense for a permanent solution.
The parish office hours will most likely change in January with all of this, but at this time, we're not sure exactly what it will look like. Please keep Jodee, and the entire parish in your prayers during this time of transition. Change is never easy and this certainly will not be. With the Lord leading us, the help of the Holy Spirit, and all of us doing our part and staying positive like Jodee always is, we can then move forward. Mary, Mother of the Church; pray for us! St. Nicholas; pray for us!
In Christ,
Fr. Deziel