St. Nicholas Catholic Church, Carver, MN
Announcements:
Archdiocesan Synod, Volunteers Needed:
We're in need of parishioners to represent St. Nicholas as Synod Ambassadors. The process is underway for the Archdiocesan Synod that will culminate on Pentecost Weekend in May 2021. If you can help please contact coordinator Larry Schmid at 612-670-7655 or attend the informational meeting on December 10 at 6:10 PM in the GA office, please attend and learn more about the expectations and tasks ambassadors will perform for their parish.
Weekdays:
Friday, 6 PM
Weekends:
Saturday, 4 PM
Sunday, 9:15 AM
Spanish Mass is now held at Guardian Angels in Chaska, Mass time is each Sunday at noon.
Tuesday, 12:30 PM - 4:00 PM
Thursday, 12:30 PM - 4:00 PM
If you need assistance outside of these hours please call (952) 448-2345 or (952) 227-4000
Join us every Saturday at 3:45 PM as we pray the Rosary before 4 PM Mass. All are welcome and invited to join us!
Weekly Bulletin Emailed to You:
You can have the weekly bulletin automatically emailed to you. Follow this link to sign up and the bulletin will arrive to each each Thursday night.
Prayer Garden Video - August 2019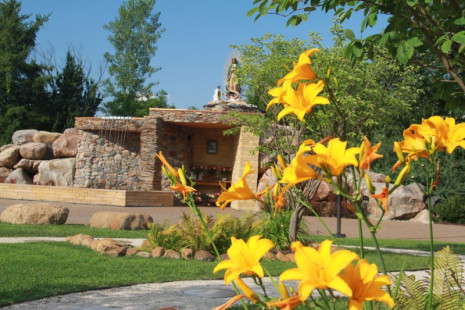 Everyone is welcome to enjoy the serenity and peacefulness of our prayer garden. We invite you to enjoy the sweet fragrance of hundreds of roses in full bloom. If the spirit moves you, we welcome all volunteers of any interest or skill level as we have many opportunities. Please contact Debra or Lynn or Jean at the St. Nicholas parish office for further information.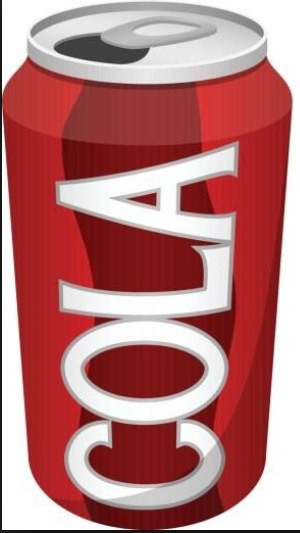 Please continue to bring us your aluminum cans and drop them in the receptacle in the parking lot. Please do not place bags or boxes inside the collection unit, the recycling company has notified us they will no longer accept our cans if there are any bags or boxes inside the container.
---
Posted on: August 22, 2019
Faith and License Plates
The three letters on the license plate of my last car were JCX. Immediately I liked those letters as they made me think of Jesus Christ. JC is obvious, of course, and the x looks just like the Greek letter kai which is the sound of "Ch". You've probably seen the symbol for Christ as a P with an X through the stem of the P. That's because in ancient times these were the first two Greek letters of the sound to pronounce Christ. The P looking letter is actually the Greek 'Rho' or R sound. Put the X before the P and it sounds like 'Chr'. You've got admit that putting the X on the stem of the P also looks really cool! Those ancients were certainly clever in making it an attractive logo! In our time, older folks probably remember when Christmas was often referred to X-mas. That wasn't just advertisers trying to shorten the word., but it was consciously done with the X representing Christ with the Greek letter kai without the rho. Anyways, I happily drove my JCX car around for ten years plus, proud of the fact that without spending extra money for vanity plates, I had a car that professed Jesus Christ to all. Bu the car wore out, and it was time for another vehicle and a new license plate. I sadly accepted the fact that I would no longer be able to have my beloved JCX. But when I received my new license plate it had the letters UBX. Hmmm? Was God trying to say something to me? After my JCX plate, I quickly interpreted the new UBX as "You be Christ". It seemed as though Jesus was saying to me, it's not enough to proclaim me, you must also become like me. I'm sure that no one who sees m UBX thinks anything like that, but for me, it is a powerful personal reminder that I must seek to be more like Jesus. That's a lot easier said than done, as we know, but God knows just what kind of reminder that I and all of us regularly need. Thank you Jesus! Help me to be more like you! Help us all to be more like you!
UBX,
Fr. Deziel