`St. Nicholas Catholic Church, Carver, MN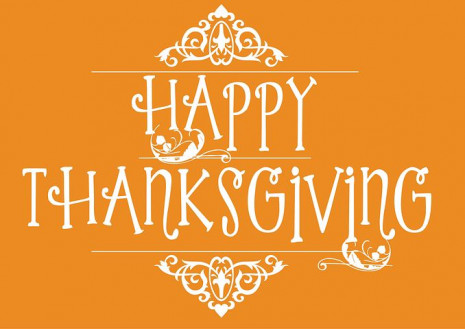 Announcements
Chaska Knights of Columbus Pancake/French Toast Breakfast! All are invited to the breakfast on Sunday, November 18th from 8 am - noon at the GA Gym. There will also be a bake sale by the Daughters of Isabella.

Thanksgiving Food Basket Packing & Delivery! Volunteers are still needed on Saturday, November 17th to help Love INC and West Union Lutheran Church deliver Thanksgiving Baskets to local clients in the Eastern Carver County area. Details

Archbishop Hebda Visit and 150th Anniversary Weekend - Mark your calendar and plan to join us as we celebrate our 150th Anniversary the weekend of December 1-2. Archbishop Hebda will be here for the 4 PM Mass. We will have a reception in the Parish Center from 5-7 PM. Sunday we will have our Pancake Breakfast from 8 AM to noon.

Faithful Beginnings Please consider Faithful Beginnings at Guardian Angels for preschool for your children. They welcome children age 33 months to 5 years. They will learn through the Creative Curriculum in a faith-based learning environment. Prices are extremely competitive! Please call 952-227-4010 to set up a tour with Lisa Staudohar.

Christmas Food Pack - St. Nicholas will again be one of three sites for the Christmas Food Pack event. We need volunteers to assemble and distribute Christmas food packages on Saturday, December 15th. This is a family-friendly event and is a great opportunity to share the joy of Christmas with families who may not otherwise enjoy the holiday season. In addition to volunteering, please consider making a financial gift to Love INC in support of the Christmas Food Packs. This year, Love INC will distribute 100 Christmas food baskets at a cost of more than $5,000 total. Each basket costs roughly $50 but provides relief and hope that goes far beyond its monetary value. See the Love INC website to donate or register here.

Saturday Rosary! Join us every Saturday at 6:15 PM as we pray the Rosary. All are welcome and invited to join us! We will be praying in the church over the winter months.

Sunday Choir! If you are interested in joining the Choir for the 9:15 AM English Mass on Sundays, please contact our Organist, Mary, or Jodee in the parish office.

Work continues on the Prayer Garden. You can still purchase a brick or sponsor a station.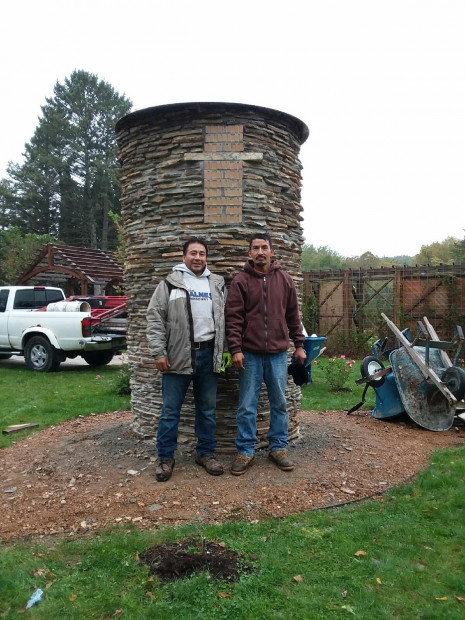 2018-2019 Faith Formation - Our classes for 2018-2019 have begun. Visit the Faith Formation page for more information.

Please continue to bring us your aluminum cans and drop them in the receptacle in the parking lot. Be sure to check out the new stairs which make it easier for you to make your donation.
---
November 11
November 10, 2018
Praying For The Deceased! During the month of November, the Church traditionally has emphasized praying for those who have died. At every Eucharistic, we pray for those who have died asking the Father to have mercy upon them. Everyone celebrating Mass can offer the Mass for someone. It's important when we come to Mass to have an intention in mind for someone (living or deceased) that we can hold in prayer. This is one way that we, alive on earth, can assist those who have died on their way to heaven.

Post Election Prayers! With the elections now past, it is important that we pray for all those who have been elected to serve our country, state, and local communities. St. Paul exclaims in his First Letter to Timothy… "I urge, then, first of all, that petitions, prayers, intercession and thanksgiving be made for all people – for kings and those in authority, that we may live peaceful and quiet lives in all godliness and holiness. This is good and pleases God our Savior…" 1Tim 2:1-3 Most likely not everyone whom you voted for was elected, and there is often both satisfaction and disappointment with every election. It is especially important to pray for those leaders whom we may not like, as well as for those whom we do like. People centuries ago didn't even have a chance to vote. They simply had to accept whoever was their ruler, king, etc. and they couldn't exactly protest or complain either. Things are much different in our age. Democracy isn't perfect, but many have noted that it is far better than the alternatives. We are so blessed to be able to have a say in our government, even when our say may not be heard or appreciated by others. We do know, however, that our prayers are always heard. So, now with the election concluded, we continue to make our voice heard in our civil society by advocating for what is morally right and just, and confident that God always hears our prayers for our leaders and our nation.

Thank you Veterans & Remembering World War I! This Sunday, November 11th, we celebrate Veterans Day. This is a day to say thank you to those who have served our country in the armed forces. We owe a huge debt of gratitude to them and
for their sacrifices which have won our freedoms. Please thank a vet when you see one today. God Bless all of our Veterans!
November 11 was originally celebrated as Armistice Day because, exactly one hundred years ago at the eleventh hour of the eleventh day of the eleventh month in 1918, the cease fire ending World War I began. That war claimed the lives of over 20 million soldiers and civilians yet strangely and sadly it seems nearly all but forgotten now only 100 years later. It was originally called "the Great War" and was supposed to be the war to end all wars, but then it would be superseded just 20 years later with an even larger war. So much changes with time. We are reminded that God is eternal, and that everything in this world can change very quickly. God is our true and lasting peace. Our greatest and our only hope rests with his immortal nature and our union with Him in Christ. May the souls of all the faithful departed through the mercy of God rest in peace. Amen. Your Servant in Christ,
Fr. Deziel