St. Nicholas Catholic Church, Carver, MN
Announcements:
Farewell receptions for Fr. Edison Galarza
Please plan to join us for our farewell receptions for Fr. Galarza this Saturday,and Sunday (June 29 & 30). Come and wish Fr. Galarza all the best as he begins his new assignment on July 1, at Risen Savior Parish in Burnsville, and as the Spanish chaplain for Regions Hospital in St. Paul.
Saturday, June 29 Reception
*Following 4 PM Mass in Carver
Sunday, June 30 Receptions
*Following the 8 AM Mass in Chaska
*Following the 9:15 AM Mass in Carver
*Fr. Galarza will greet people after the 10:30 AM Mass in Chaska
*Fiesta after the Noon Spanish Mass in Chaska
2019 Fall Festival Planning in underway. We'll celebrate our 150th Anniversary Year and our German Heritage. We need committee chairs to head up the areas 5K, Children's Games, Bingo, Bake Sale or Country Store. If volunteers don't step forward by July 10 we'll proceed planning without those elements are part of the Festival.
​​See the Fall Festival page for full details
New Mass times at St. Nicholas as of July 1 are as follows
Weekdays:
Friday, 6 PM
Weekends:
Saturday, 4 PM
Sunday, 9:15 AM
Spanish Mass is now held at Guardian Angels in Chaska, Mass time is each Sunday at noon.
Father Galarza departure letter
Can you help out? - We are looking for adult individuals to commit to one week a month to mowing the St. Nicholas campus lawn. We have a riding lawn mower and a self-propelled push mower on site to use. Please call the Parish Office at (952) 448-2345 or (952) 227-4000 to volunteer or for questions. To single-handily mow the entire campus with a push mower it takes 3 hours. Grab a helper and the job is half the work and twice the fun!
Tuesday, 12:30 PM - 4:00 PM
Thursday, 12:30 PM - 4:00 PM
Sunday, 9:00 AM – 12:00 PM
If you need assistance outside of these hours please call (952) 448-2345 or (952) 227-4000
Weekly bulletin emailed to you - You can have the weekly bulletin automatically emailed to you. Follow this link to sign up or use the signup button on the front page of the Guardian Angels website.

Saturday Rosary: Join us every Saturday at 4:15 PM and 6:15 PM as we pray the Rosary. All are welcome and invited to join us! We will be praying in the church over the winter months for the 6:15 Rosary, during the summer we'll move outside to the Prayer Garden.

Sunday Choir: If you're interested in joining the Choir for the 9:15 AM English Mass on Sundays, please contact our Organist, Mary or the parish office.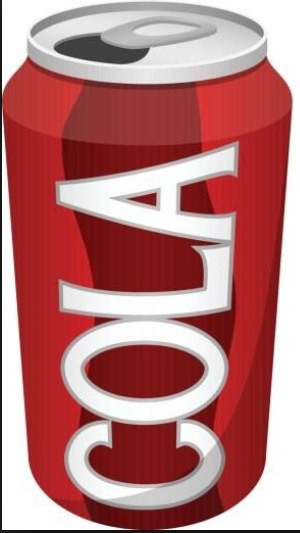 Please continue to bring us your aluminum cans and drop them in the receptacle in the parking lot. Please do not place bags or boxes inside the collection unit.
---
Posted on: June 8, 2019
Feast of Corpus Christi Procession
Feast of Corpus Christi Procession from St. Nicholas to Guardian Angels; no 10:30 a.m. Mass on Sunday, June 23 On Sunday, June 23, we will have a special procession with the Eucharist from St. Nicholas in Carver to Guardian Angels in Chaska. We'll gather at 10:30 a.m. at the church in Carver and then process with the Blessed Sacrament to Guardian Angels. This procession will celebrate the Feast of Corpus Christi (a traditional day to process with the Blessed Sacrament), as well as to celebrate the coming together of the Chaska and Carver Spanish speaking communities. I hope that both Spanish and English communities at Guardian Angels and St. Nicholas can come together for this beautiful procession. Those wanting a shorter procession can join us as we pass by the small parking area north of the Casey's gas station in Carver. Those wanting an even shorter procession can join us near the Chaska Cubs ball field where the procession will be passing by as we follow the bike path from Carver to Chaska. There will be a bus to return you to your car at St. Nicholas, or the other starting points. The bus will run continuously between Noon and 2:00 p.m. as needed. Because of this procession, there will not be a 10:30 a.m. English Mass in Chaska on that day. The 10:30 a.m. Spanish Mass in Carver will no longer be offered as of that Sunday, June 23. There will be plenty of opportunities to celebrate Mass that weekend. Please see the schedule below; Feast of Corpus Christi, June 23, Mass Schedule Saturday 4:00 p.m. Carver 5:00 p.m. Chaska 7:00 p.m. Carver Sunday 8:00 a.m. Chaska 9:15 a.m. Carver Noon Chaska (Spanish) The Noon Mass in Chaska will be followed by a popcorn and lemonade fiesta! The Procession begins at 10:30 a.m. at St. Nicholas, or join at the parking lot near Casey's at 10:45 a.m., or join near the Chaska Cubs Ball Park at 11:25 a.m. Procession arrives at GA around 11:45 a.m. Then Mass at noon in Spanish followed by popcorn and lemonade fiesta.