St. Nicholas Catholic Church, Carver, MN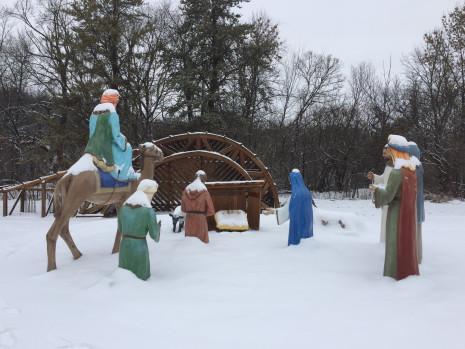 Announcements
Monday Closed
Tuesday 12:30 PM - 4:00 PM
Wednesday 9:00 AM - 12:00 PM
Thursday 12:30 PM - 4:00 PM
Friday 9:00 AM - 12:00 PM
Sunday 9:00 AM – 12:00 PM
If you need assistance outside of these hours please call (952) 448-2345 or (952) 227-4000
In your year end giving statement you received a letter to be included (and update your information) in the new database. You can turn this completed form in to the office, mail it or drop in the collection basket at mass.
Weekly bulletin emailed to you - You can have the weekly bulletin automatically emailed to you. Follow this link to sign up or use the signup button on the front page of the Guardian Angels website.

Save the Date for Love Inc 2019 Gala - Feb 16, 2019.

Save the Date for the GA Gala - Young at Heart Back to the 50s - Feb 23, 2019 at 6PM.

Thanks for making our 150th Anniversary Celebration a success!

Faithful Beginnings: Please consider Faithful Beginnings at Guardian Angels for preschool for your children. They welcome children age 3 months to 5 years. They will learn through the Creative Curriculum in a faith-based learning environment. Prices are extremely competitive! Please call 952-227-4010 to set up a tour with Lisa Staudohar.​

Saturday Rosary: Join us every Saturday at 6:15 PM as we pray the Rosary. All are welcome and invited to join us! We will be praying in the church over the winter months.

Sunday Choir: If you're interested in joining the Choir for the 9:15 AM English Mass on Sundays, please contact our Organist, Mary or the parish office.

Work continues on the Prayer Garden. You can still purchase a brick or sponsor a station.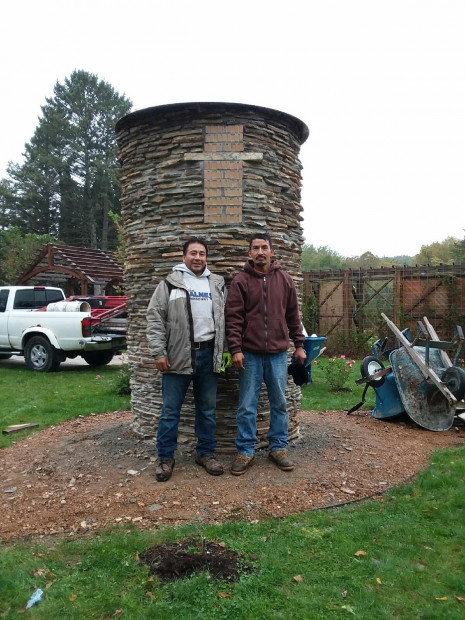 Please continue to bring us your aluminum cans and drop them in the receptacle in the parking lot. Be sure to check out the new stairs which make it easier for you to make your donation.
---
Happy 150th Anniversary!
December 1, 2018
Happy 150th Anniversary!!! This weekend, we celebrate 150 years as a parish! That is truly a remarkable achievement. Of course, it is not something that we have "accomplished", but rather, we celebrate how God has worked in our parish through so many different families, through so many different generations. Jesus Christ risen from the dead has brought life to our parish through baptism and all of the Sacraments. We're humbled because, led by the Holy Spirit and with the help of St. Nicholas, we simply carry on the legacy in our time. So many who were here so long ago are unknown to us, but some we know only their family names or long-ago relatives. We marvel at the timelessness of the faith, and how we must pass the faith on in our era knowing that generations after us will do the same if we do our part now. So, as we celebrate our anniversary, we look back with reverence, awe, respect, and gratitude, and we recommit ourselves to honoring their legacy by doing our best to love and serve the Lord here and now. St. Nicholas, Pray for us!
Welcome Archbishop Hebda! We rejoice to welcome Archbishop Bernard Hebda to celebrate our 150th at the 4 PM Mass this weekend. We are honored that the Archbishop has accepted our invitation to be with us for this special occasion. I know that he prays for all of the people of our Archdiocese daily and I ask you to please pray for him as well. With all of the responsibilities that he has in leading this archdiocese, I am sure that he greatly appreciates all the prayers that are offered. Every time we offer Mass, we pray for our bishop as well as the Holy Father and all the clergy. The Church does this because we know that the Church is not merely a human institution. We must always rely upon God's help and God's grace, and that is especially true for those who lead us. May God bless Archbishop Hebda with great wisdom, courage and faith as he leads us.
Advent begins! This Sunday we begin a new liturgical year as we begin Advent and prepare for Christmas. Advent is short again this year as Christmas Eve is the day after the Fourth Sunday of Advent which means the fourth week of Advent is only one day. We don't have a lot of time to prepare ourselves spiritually to celebrate Christmas. When we celebrate a feast day, it's not like other days that come and go. We try to take the time and the effort to recognize the Grace that our Lord gives to us in His birth and His incredible love for us. Advent is a good time to spend some extra time in prayer, or to read Scripture or a Spiritual book. Celebrating the Sacrament of Reconciliation is always an important part of Advent as we acknowledge that our Lord is our Savior and he is the one who saves us from our sins. The word Advent means "to come". Come Lord Jesus, come and fill our darkness with your Divine light and open our hearts ever more fully to the wonders of your love!
Happy Anniversary and Happy Advent!
Fr. Deziel