`St. Nicholas Catholic Church, Carver, MN
Announcements
Vamos! Pancake and sausage breakfast fundraiser for education is on October 21. Follow this link for more details. Scroll down to view scholarship recipient videos.

Work continues on the Prayer Garden.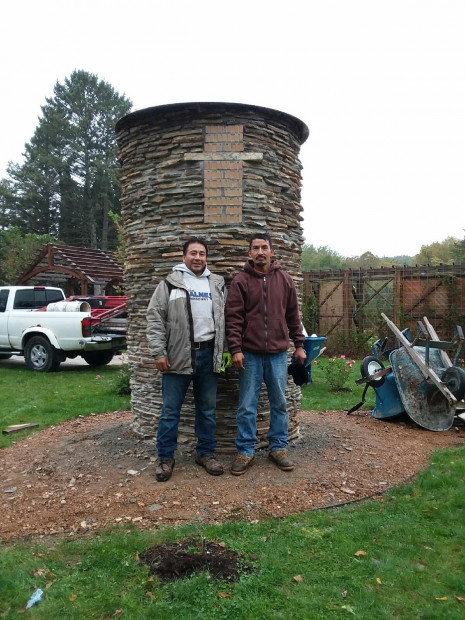 Rosary in the Prayer Garden! Join us every Saturday at 6:15 pm in the prayer garden as we pray the Rosary. All are welcome and invited to join us!

Thanks to all that made our 2018 Fall Festival possible! See the 9/16 bulletin for Fall Festival wrap up information.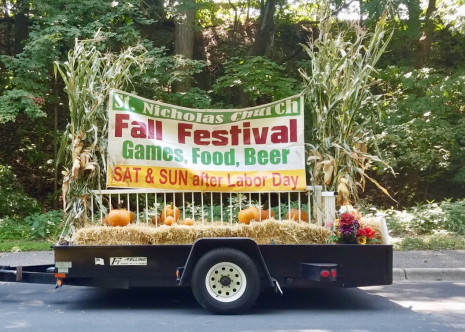 2018-2019 Faith Formation - Our classes for 2018-2019 have begun. Visit the Faith Formation page for more information.

Sunday Choir! If you are interested in joining the Choir for the 9:15 AM English Mass on Sundays, please contact our Organist, Mary, or Jodee in the parish office.

The Friends of St. Nicholas are hard at work maintaining the prayer garden for the fall season. You can still purchase a brick or sponsor a station.

Please continue to bring us your aluminum cans and drop them in the receptacle in the parking lot. Be sure to check out the new stairs which make it easier for you to make your donation.
---
Vamos! Scholarship recipients
---
Judge approves Archdiocesan Bankruptcy Settlement
September 28, 2018
You probably saw in the news this past week that the archdiocesan bankruptcy settlement has now been approved by the judge. The victims have overwhelmingly voted in favor of the settlement as have the other parties involved including the archdiocese, parishes, insurance companies, etc.
There is now a period of several weeks to appeal as required by law. Depending on whether there are any appeals, and how those appeals are resolved, will determine the actual date for the completion of the settlement. From what I have heard, it is expected that everything should be completely wrapped up before the end of this calendar year. Please continue to pray for a just and timely resolution for this settlement. Please continue to pray for all victims of abuse, and for the Church, and all the members of the Church. The healing needed will take many years, but hopefully for the victims and all the people of our archdiocese, this settlement will begin to turn a corner on the long road of healing.
Your servant in Christ,
Fr. Deziel